Liposuction is well-known and popular procedure that sculpts areas of the body with excess fat, streamlining, slimming and contouring the body.
It is not a tool for weight loss, as the amount of fat removed during the surgery is relatively small. But the difference in the body's aesthetics after the procedure can be significant.
About the Liposuction Procedure
Once general anesthesia is administered, extremely small incisions will be made in every area being treated. There is no limit to the number of areas that can be treated at once, as long as the plastic surgeon is confident that it's safe to treat multiple areas at a time. This is determined on a case-by-case basis.
In traditional tumescent liposuction, an anesthetic fluid is infused into the treated area to reduce trauma. A small hollow tube known as a cannula is then inserted into the incisions.
This tube will loosen unwanted fat before it gets suctioned out through the cannula. The surgeon will carefully contour all the treated areas before completing the procedure.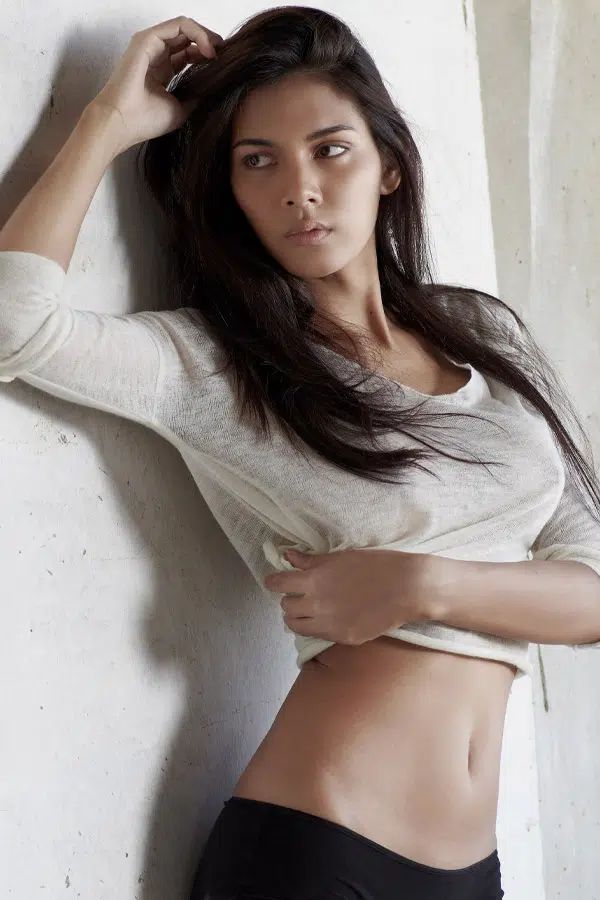 After liposuction, you will be fitted with a compression garment. The garment will guide your body into its new contours while reducing swelling at the same time.
Depending on the extent of the procedure, the placement of temporary drains may be necessary. Drains are typically removed seven to ten days after surgery.
Many patients can return to desk jobs within a week, but others may need more time to recover. Surgeon instructions should be followed as closely as possible to promote healing and reduce the risk of complications.
Frequently Asked Questions
What Are the Risks of Liposuction?
Though liposuction is generally very safe, there are always risks to major surgery. Choosing the right surgeon and following all pre-and post-operative instructions will greatly reduce the risk of complications.
Some potential risks may include:
Bleeding
Infection
Anesthesia complications
Irregular contour or pigment in the skin
Damage to tissues
Poor wound healing
Rippling skin
What are the most common areas of the body to be treated with liposuction?
The most common areas of the body to be treated for liposuction are the stomach, hips and thighs. However, other less common zones can be treated for unwanted fat as well. Areas such as the arms, back, breasts, knees, face and calves can also benefit from liposuction.
Can the Fat Come Back After Surgery?
While fat cells removed through liposuction are permanently destroyed, this does not mean you can't regain weight again. Remaining fat cells can still expand, and new fat can crop up in a non-treated area.
It's important for liposuction patients to be dedicated to maintaining their results after surgery through diet and exercise to prevent this problem.
Will Liposuction Leave Scars?
Because the cannula used in the procedure is extremely small, the scars involved with liposuction are also small, creating low risk for significant scarring.
What is the difference between liposuction and "lift" procedures?
Procedures like the tummy tuck, arm lift and thigh lift are very different from liposuction, though they are often combined with liposuction for comprehensive results. While liposuction is used to resolve unwanted fat, lift procedures tighten sagging skin, address contour, and sometimes even work with underlying muscle structures.
Liposuction is excellent for removing fat deposits but must be combined with a lift procedure to address sagging skin.
Are You the Right Candidate for Liposuction?
Ideal candidates for liposuction are adults in good health who have reached their goal weight but still struggle with stubborn pockets of fat. Liposuction candidates should not expect significant weight loss and should understand the purpose and expected results of the procedure. Viewing a variety of before and after photos can help you develop realistic expectations