Thigh lift surgery is a solution to sagging thigh skin. The procedure helps redefine, tighten and re-contour the thighs and lower body.
Benefits of a thigh lift are improved contour and smoother, tighter skin on the thighs. Patients feel more confident wearing shorts or skirts and typically experience a significant boost in self-esteem.
About The Thigh Lift Procedure
Many thigh lift procedures are performed on an outpatient basis, allowing patients to return home the day of surgery. General anesthesia is used during the procedure.
Step one is the incision, which may be placed in different areas depending on the amount of contouring and tightening required. Many incisions start in the groin area and extend to the buttocks or down the legs.
Typically, the longer the incision, the easier it is to tighten the skin and contour the thigh. To avoid scarring, plastic surgeons will make the incision as short as possible
Once the incision is made, excess skin (and fat, if necessary) is removed, and the remaining skin is tightened and contoured to improve the overall shape of the thighs. Support sutures may be used to help shape and hold the tissues as well.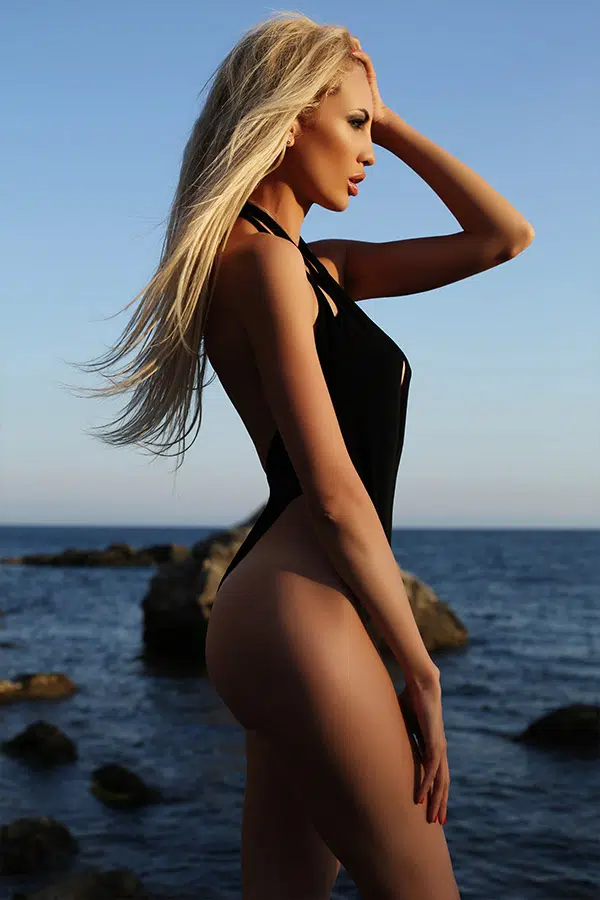 Immediately after surgery, dressings are placed over wounds. Patients will be given compression garments to provide support and reduce swelling throughout the healing process.
In some cases, temporary drain tubes may be placed for a week or so. Patients should wait one to three weeks before returning to everyday activities, depending on the extent of the procedure and the patient's unique healing speed.
Patients can speed up the process and improve the outcome of the surgery by following all surgeon instructions for aftercare.
Frequently Asked Questions
What are the risks of a thigh lift?
Though a thigh lift is generally a safe procedure, there are always risks to major surgery. Choosing the right surgeon and following all pre-and post-operative instructions will greatly reduce the risk of complications
Some potential risks may include:
Bleeding
Infection
Anesthesia complications
Fat necrosis
Deep vein thrombosis or pulmonary problems
Skin loss
Poor healing
Fluid accumulation
Excessive scarring
How Long Do Thigh Lift Results Last?
As long as thigh lift patients maintain a stable weight after surgery, the results of a thigh lift procedure should last for years. The only changes that may take place should be subtle and are usually related to aging. Weight fluctuation should be avoided as this can stretch out the skin again after surgery.
Are thigh Lift scars extensive?
Unfortunately, with the amount of skin that is typically removed in thigh lift surgery, the scars from the procedure can be quite extensive. For less comprehensive thigh lifts, smaller incisions may be enough for satisfying results, but not generally.
You and your surgeon will discuss incision patterns before the surgery.
Can Thigh Lift Surgery Be Combined With Other Procedures?
Yes. Thigh lift surgery is often a component in a larger treatment plan related to weight loss surgery, massive weight loss, or aging-related changes to body contour. Depending on the number and type of procedures required, these surgeries may need to be split up for your safety. Your surgeon will advise you on your options before you proceed.
How Long Will the Surgery Take?
A thigh lift usually takes one to two hours per thigh.
Are You A Good Candidate for a Thigh Lift?
Thigh lift surgery is ideal for healthy adults who have sagging, loose skin and poor contour of the thighs that will not resolve through diet and exercise. Patients must be at a stable weight and able to maintain that weight following surgery, as the skin will still expand and retract as normal once the surgery is performed and the incisions heal.

Many people should consider another procedure instead, such as liposuction of the thighs if stubborn fat is an issue and skin elasticity is still intact.