Breast lift is a surgical procedure that shapes and raises the breasts to create a perky, youthful appearance.
Genetics, ageing, breastfeeding and pregnancy, weight loss and weight gain, or a combination of factors can all contribute to the appearance of drooping breasts.
Breast lift is a reliable way to turn back the hands of time and get the vibrant, youthful physique you crave.
About The Breast Lift Procedure
Breast lift surgery is typically an outpatient procedure performed under general anesthesia. There are several incision patterns your doctor can use around the breasts depending on the amount of lift required.
The surgeons at Mia Aesthetics will always opt for the most minimal incision pattern possible, as long as it allows for your desired end results. The first type of incision is isolated around the areola (the skin surrounding the nipple) and is very discreet. This is used for breast lifts that require only subtle adjustments.
For more extensive lifts, an incision extending down from the areola may be added. For very extensive lifts, another incision may be added underneath the breasts, close to the breast crease. Once the incisions are made, excess skin will be removed and tightened, and the breast will be contoured and supported for a lifted, perky, shapely appearance.
Once the breast is shaped, the nipple and areola will be repositioned to maintain a natural appearance and the incisions will be closed.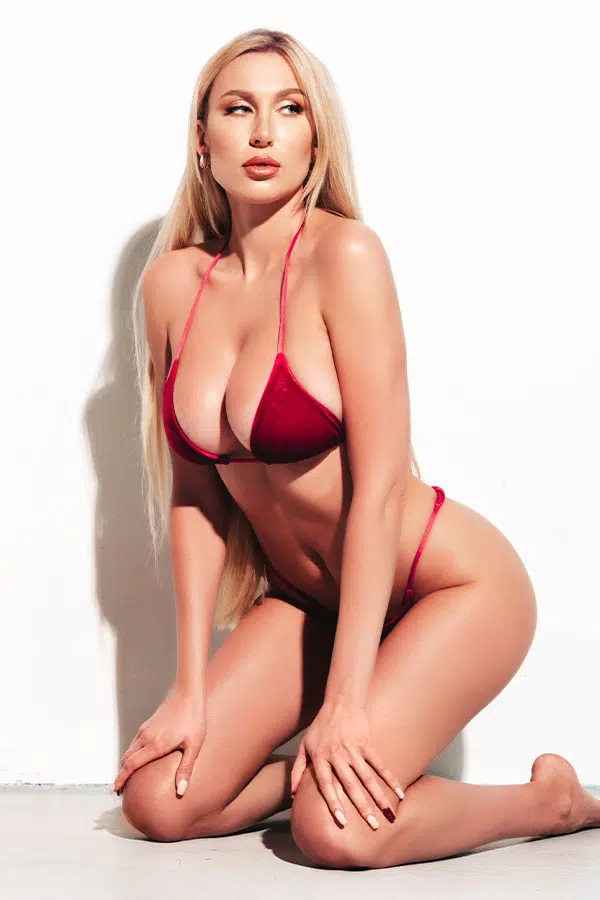 Following a breast lift, surgical sutures stay in place for an average of seven to 10 days and dressings will be put in place. A compression bra will also need to be worn for several weeks to help the incisions heal. Initial recovery lasts about one to two weeks, after which normal activities and non-strenuous work can slowly be resumed.
Prescription pain medication can relieve discomfort and swelling during the recovery period. Lifting, strenuous exercise, and other high-impact activities must be suspended for at least several additional weeks, per surgeon's instructions. Soreness and swelling will slowly subside over the weeks and months following surgery until the incisions fully heal.
It is important that patients follow all surgeon instructions during healing to help ensure the best results and prevent complications.
Frequently Asked Questions
What Are the Risks of Breast Lift Surgery?
Though breast lift is generally very safe, there are always risks to major surgery. Choosing the right surgeon and following all pre-and post-operative instructions will greatly reduce the risk of complications.
Some potential risks may include:
Bleeding or hematoma
Anesthesia risks
Poor healing
Asymmetry or contour irregularities
Infection
Changes in sensation
Fatty tissue – necrosis
Seroma
Deep vein thrombosis
Loss of areola/nipple
Are the Results of Breast Lift Surgery Permanent?
While breast lift results can be long-lasting, they will not stop the aging process or prevent future changes to the breast tissue. The passing of time, further pregnancies, breastfeeding and weight fluctuations can all contribute to changes in the breasts following a breast lift.

However, leading a healthy lifestyle and choosing the right surgeon can help make breast lift results last longer. Patients can also choose to have a second lift in the future if they wish.
Will a Breast Lift Make My Breasts Smaller?
While very little tissue (mostly skin) is removed during the breast lift surgery, the dramatic changes in contour can make the breasts appear smaller. If you are concerned about losing volume, then you may want to consider combining breast lift surgery with breast augmentation. If you would like less breast volume, you may want to consider breast reduction to have more tissue removed.
Is Breastfeeding Possible Following a Breast Lift?
Many women are able to successfully breastfeed following a breast lift, but it's difficult to predict the impact the surgery will have on breastfeeding for individual women. For women who are adamant about wanting to breastfeed, it is probably better to wait until after child-rearing to consider breast lift.
How Much Scarring Happens After a Breast Lift?
Breast lift incisions are designed to be as discreet as possible, but generally, there is some visible scarring (at least vertically down from the nipple). This will fade somewhat over time, but it is up to the individual patient to decide if the results of a breast lift are worth the visible scars.
Most women feel the aesthetic gains of a rejuvenated bust line are worth the minimal scarring.
Are you the right candidate for a breast lift?
Good candidates for breast lift are women who would like to improve the shape, lift, contour, and overall appearance of the breasts due to aging, weight fluctuations, or childbearing and breastfeeding. Ideal candidates should be in good health and have realistic expectations for the procedure.


Breast lift surgery cannot always restore the breasts to their original appearance, but the procedure can produce marked improvement in almost every qualified patient. Patients who are interested in getting a larger cup size should consider augmentation instead or a breast augmentation combined with a breast lift.